Leigh Nash, the lead vocalist in the seminal '90s pop band Sixpence None the Richer, will return to the stage at Heritage Harbor in Ottawa for a special concert with Miles Nielsen and Kelly Steward. Happening Sunday, July 30, in the intimate setting of Knots Landing, Heritage Harbor's picturesque floating concert pavilion, this highly anticipated ticketed show is sure to be a crowd-pleaser.
Sixpence None the Richer, known for hits such as "Kiss Me", "Breathe Your Name" and covers of "There She Goes" and "Don't Dream It's Over," were all but inescapable in the late '90s and next decade. The band received major airplay, and had its work featured in many memorable films and commercials during the era, including "She's All That" and "Sabrina the Teenage Witch."
Nash has since carved out a solo career, with powerful albums such as "Blue on Blue" and "The State I'm In." She's also lent her vocal talents to a number of exciting side projects like Fauxliage, a collaboration with notable electronic musicians Bill Leeb and Rhys Fulber. Nash cites her childhood fascination with female country artists including Tanya Tucker, Loretta Lynn and Patsy Cline as major influences on her singing and songwriting.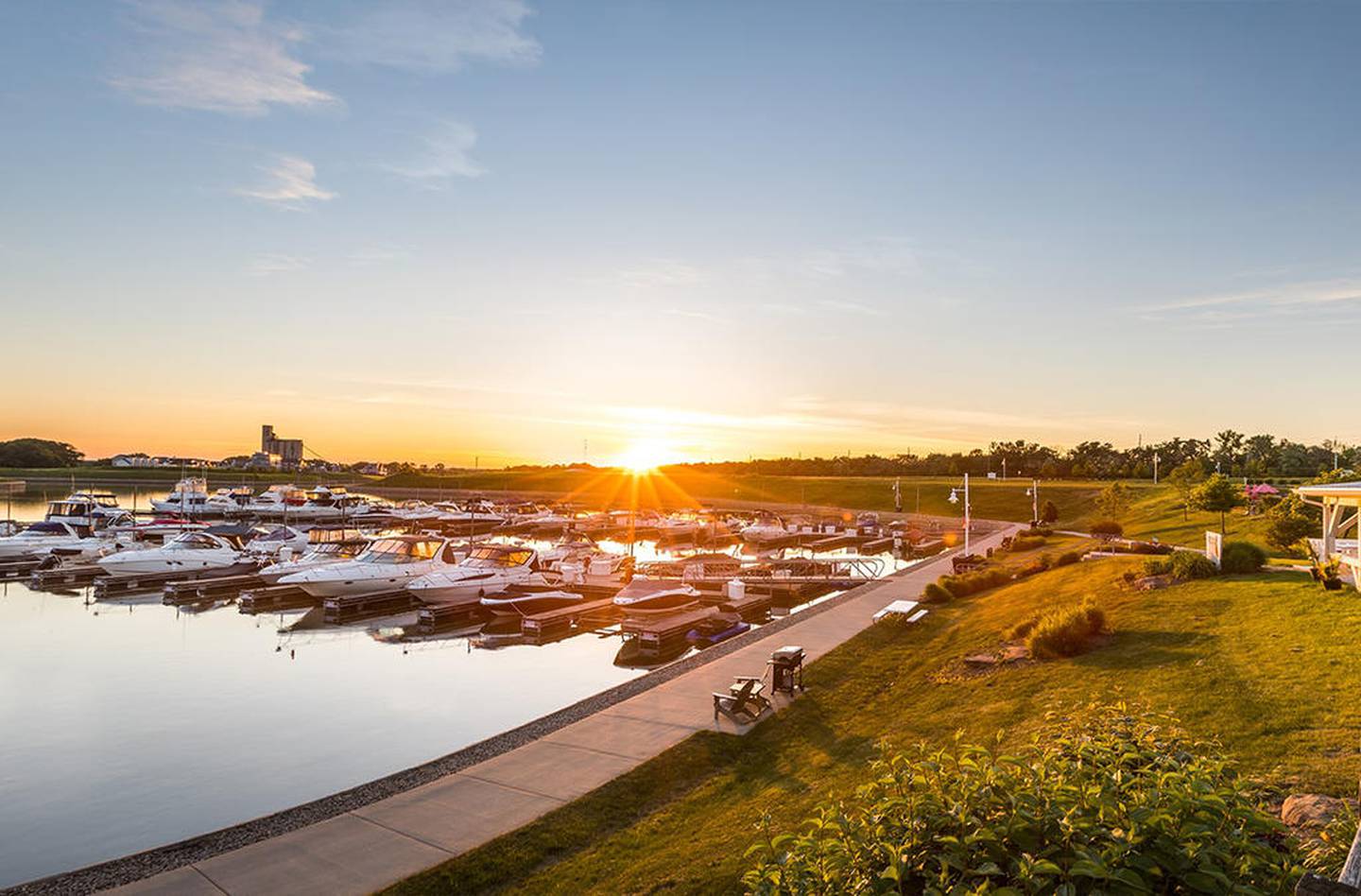 At "A Night with Leigh Nash," you'll have the chance to hear some of her most beloved songs, as well as new material. You'll also get to meet Leigh and hear stories about her life and career. It's sure to be an evening full of laughter, tears and unforgettable music.
Nash will be joined on stage by special guests Miles Nielsen and Kelly Steward of Miles Nielsen and The Rusted Hearts and Weep & Willow fame. These local favorite Americana troubadours have been enthralling audiences and critics alike for decades. Nielsen draws inspiration from the prime years of Western-influenced rock music and classic '60s soul, along with a bit of Otis Redding's classic soul and Jellyfish's cult power pop recordings. Steward performs her signature haunting indie flavored neo-traditional country meditations, akin to alt-country luminaries like Wilco.
During the show, Heritage Harbor's Buoy Bar will be open to serve beverages to concert attendees. Don't miss out on a chance to see this incredible lineup of musicians in person. Get your tickets for "A Night with Leigh Nash with Special Guests Miles Nielsen and Kelly Steward" by visiting tinyurl.com/NashHarbor today. Act fast, as limited spaces remain for the event.
Doors open at 6 p.m., with the show at 7 p.m. at 111 Great Loop East Drive, Ottawa. Must be 21 or older to attend. Seating is unassigned. Parking is in front of the venue, and people are asked to courteously not block or park in residential driveways.