Enjoy the great outdoors, sweet s'mores and country chords at Kishauwau Cabins' second annual Campfire Concert event. Taking place Sept. 29 through Oct. 1, this special getaway package includes a buffet-style picnic meal, a bonfire, s'mores and an intimate outdoor concert with country sensation John King and opening act The Bright White Night Birds.
Conveniently located just minutes away from the famed Starved Rock State Park, Kishauwau Cabins offers beautiful, four-season cabin rental units surrounded by picturesque woods. Nestled on the banks of the Vermilion River, just seven miles from the gates of Starved Rock State Park, these cozy cabins will bring guests closer to nature, while providing all the comforts and amenities of home. The 17 luxury cabins at Kishauwau are amply spaced out to give guests privacy and a sense of wilderness seclusion, while still only being a short drive from some of Starved Rock Country's best attractions.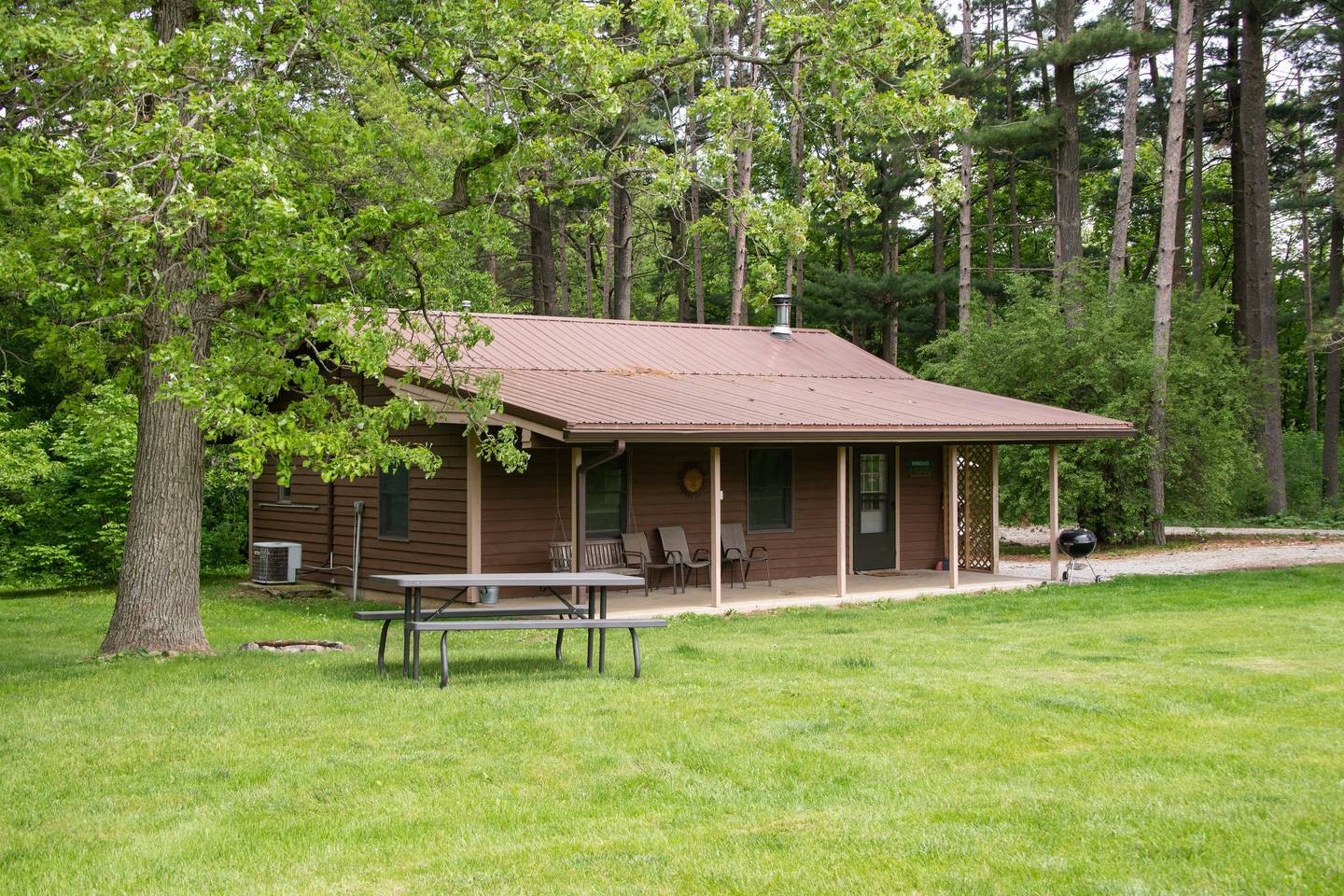 To take part in the Campfire Concert event, guests can book a cabin for two nights between Sept. 29 and Oct. 1. The concert will take place on Kishauwau's sprawling central lawn, just a short walk away from all private cabins. Opening act The Bright White Night Birds will kick off the festivities with an hour-long set starting at 5 p.m. Sept. 30. After an intermission for dinner, John King will take the stage and play from 7 to 9 p.m.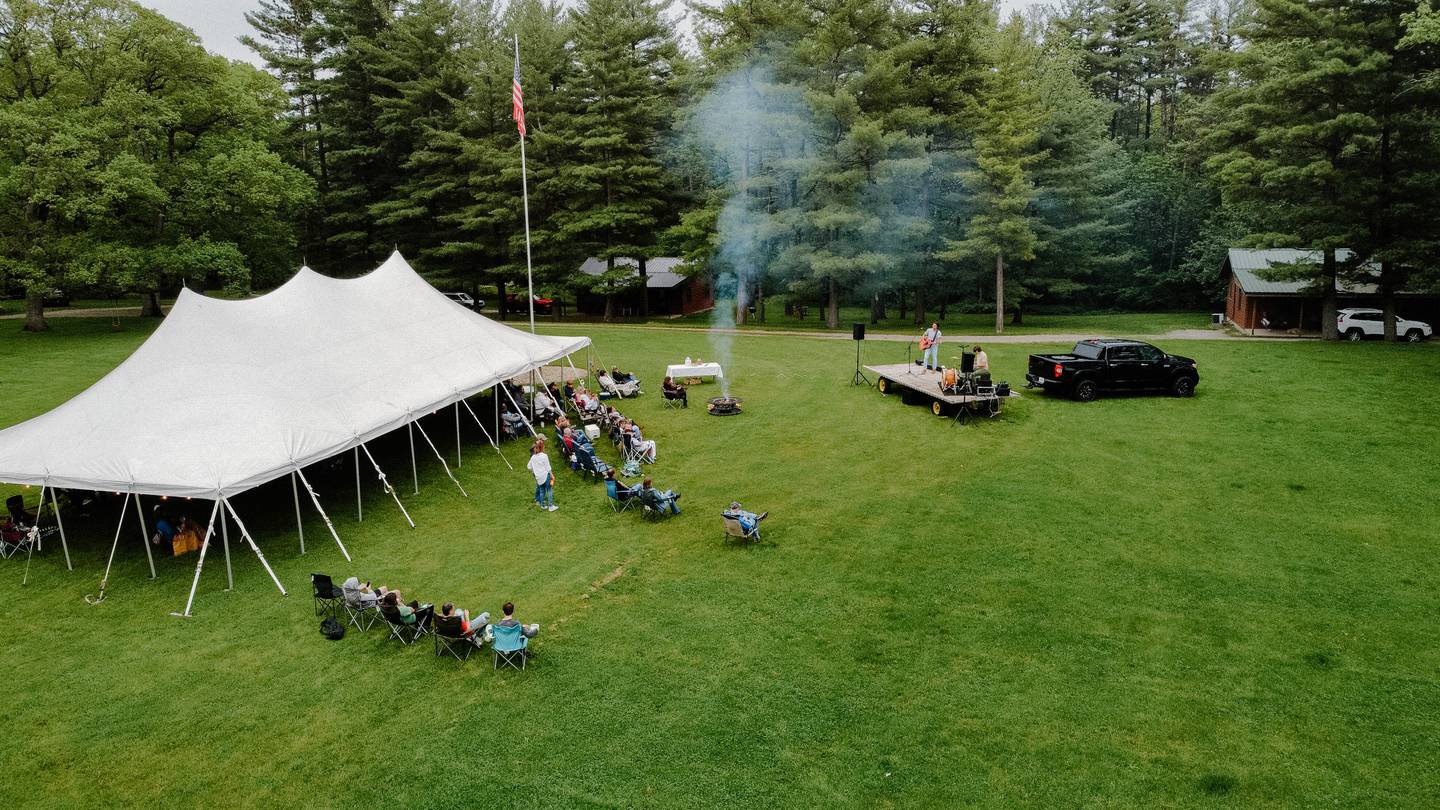 Featured musical artist John King, a rising star in the contemporary country scene, has a talent for crafting songs that express the human experience, from growing up to falling in love. Inspired by country greats like Garth Brooks, Johnny Cash and Alan Jackson, King learned how to play guitar and was writing his own songs by age 16. His first full album, "Always Gonna Be You," already has become a favorite for many country music fans – his full discography on Spotify has more than 50 million streams. With his music equally as twangy as it is full of pop and soulful roots, King has opened for acts like Blake Shelton, Jason Aldean and Sam Hunt.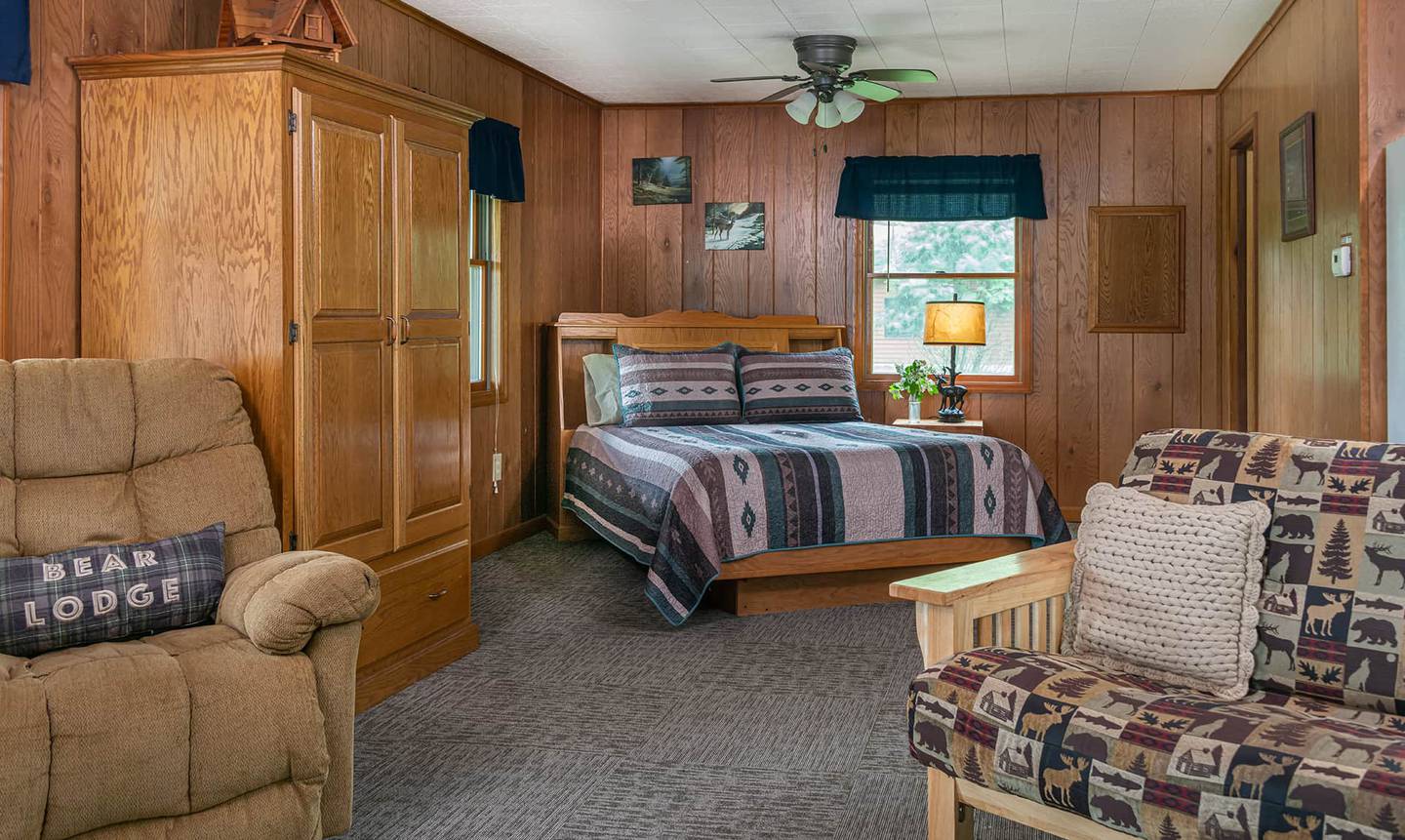 Only 8 cabins remain for this special event, so don't delay in booking. Several couples-only cabins are available, along with a few units that can house up to 3 adults or a family of 4. Bonfire & s'mores events are weather permitting.
To view availability and secure your space for the Campfire Concert weekend, head to kishauwaucabins.com or call 815-442-8453. Concert access is for registered lodging guests only. Guests are encouraged to pack their own lawn chairs or blankets, as cabin blankets may not be used during the concert.