Utica Craft Beer Street Fair
101 Mill St.
North Utica, IL 61373
Saturday, Aug. 19, marks the return of downtown Utica's Craft Beer Street Fest. The celebration of Illinois-made beverages brought more than 30 of the state's best breweries, meaderies and cideries to Utica's historic Mill Street in 2022 – this year, organizers hope to showcase upwards of 50.
Beautiful downtown Utica, located just a short drive from Starved Rock State Park, will host a full day of libations on Mill Street, the main thoroughfare through the downtown. The fest will feature breweries from all across Illinois, who will each have a few of their core classics and new innovations on tap.
Now in its seventh year, the fest is a favorite of the Illinois craft beverage scene. Utica's close proximity to Starved Rock State Park makes this fest a particularly enticing day trip. The festival will feature dozens of other legendary Illinois brewers, including some fan favorites like Bloomington's Lil Beaver Brewery, Tinley Park's Hailstorm Brewing Company, Buffalo Grove's Liquid Love Brewing Company and Nik & Ivy Brewing, hailing from the fellow I&M Canal community of Lockport.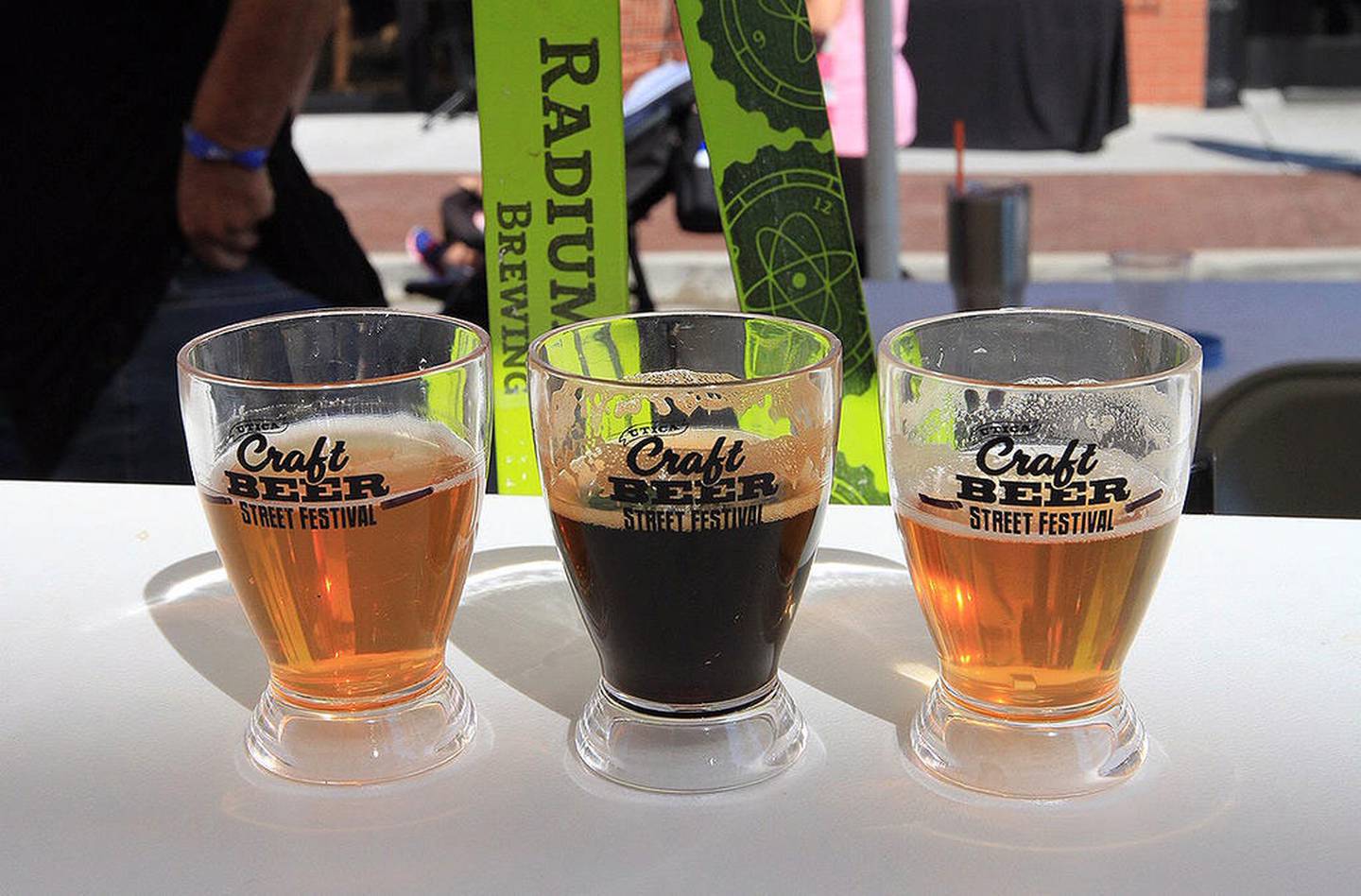 These are just a few of the top-notch craft breweries that will offer tastes this weekend. The Utica Craft Beer Street Fest uses amply sized tasting glasses, allowing guests to get a real taste of the brews they'll be sampling. All proceeds from the festival will go to charity, with people invited to sample some delicious craft beers while supporting the Utica Fire Department and Waltham Elementary School. The fest will run from 2 to 5 p.m.; tickets will get you in and tasting until the kegs run dry. A special VIP tasting hour will start at 1 p.m. – giving these guests a chance to sample all their favorites ahead of the 2 p.m. general admission.
While you're in Utica, be sure to sample some of downtown's other fine craft sellers – including Lodi Tap House, Skoog's Pub & Grill, Joy & Ed's, Canal Port and the newly opened Ginger Road Brewing Company – located just around the corner from the Utica Craft Beer Street Fest event site, conveniently located in the Bickerman Building behind Bruce & Ollie's.
Follow Utica Craft Beer Street Fest on Facebook for more information. To reserve your tickets, visit: tinyurl.com/UticaCraftBeer
Liberty Arts Festival
111 E. Washington St.
Morris, IL 60450
Morris' Liberty Arts Festival is one of Starved Rock Country's biggest and best celebrations of music, dance, painting, sculpture and many additional artistic mediums.
The city of Morris and the EXibit Fine Art Center once again partner to give the local artist community a platform to show off their talent with a series of exciting activities and events for all ages held throughout the downtown. The event returns with an Art Walk on the Grundy County Courthouse Lawn, Creator's Village for children, live musical and dance performances, food trucks and the wildly popular Sip 'N Shop throughout the boutiques and retail stores.
The festival runs from 10 a.m. to 4 p.m. Saturday, Aug. 19, in downtown Morris. Returning acts for 2023 include Varsity Poms, Mueller's School of Dance and the Morris Community High School Cheerleaders. New this year, The King Cobras drum line will perform starting at 1 p.m.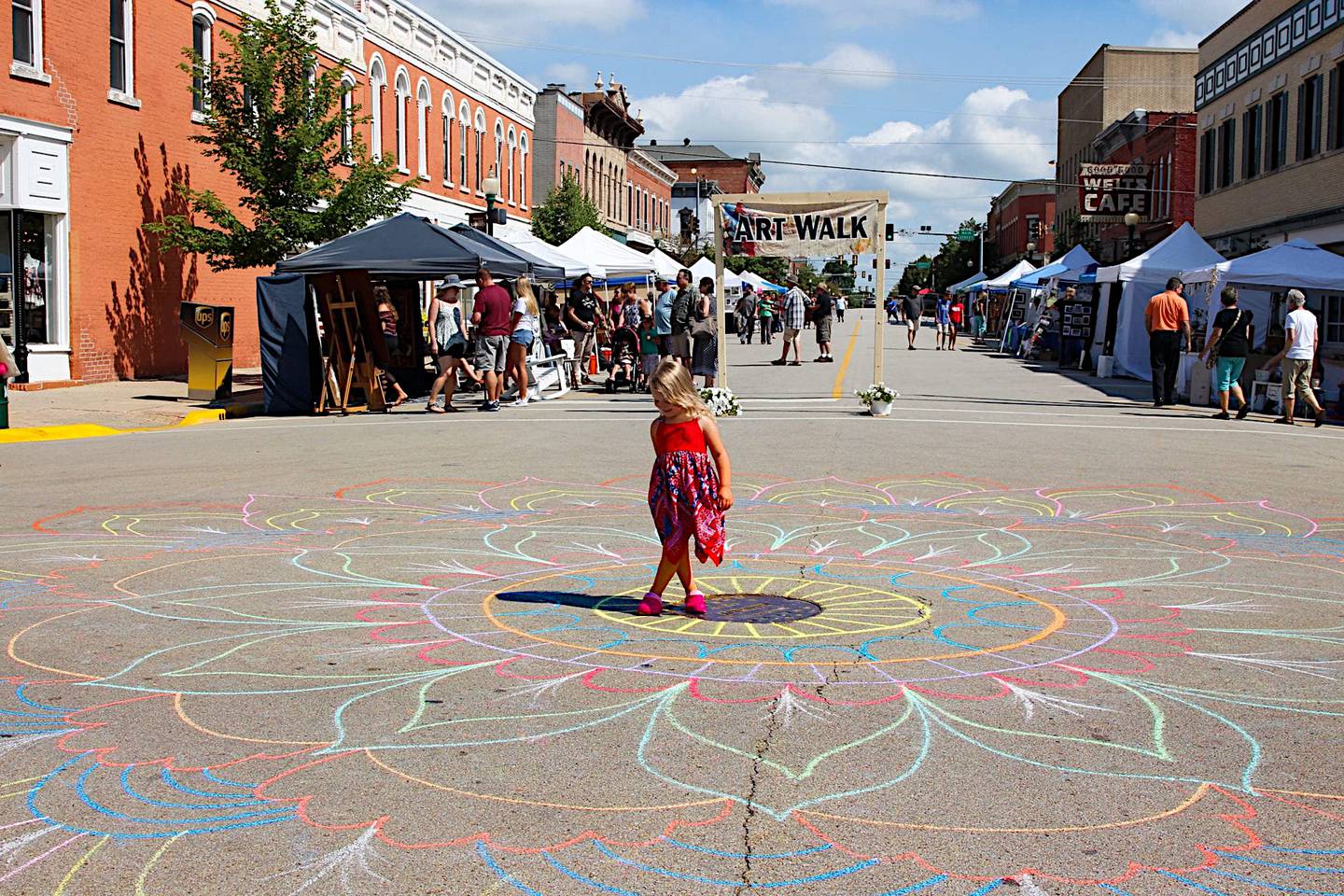 The Art Walk is a juried show, offering cash prizes to winning participating artists. Past winners comprised a range of talents, including oil painting, ceramics, woodworking, floral design and photography – highlighting some of the best artistic talents the area has to offer.
There will be snack, craft and game stations set up for kids, so parents are free to explore the art displays and shop at local businesses. Sip 'N Shop, a favorite of the Liberty Arts Festival, returns this year. About 20 participating downtown businesses will have samples of a special homemade craft beverage on offer. Guests must have identification to prove they're 21 to imbibe, and then can vote on their favorite creative concoction; the fan favorite will win a donation to the charity of their choice.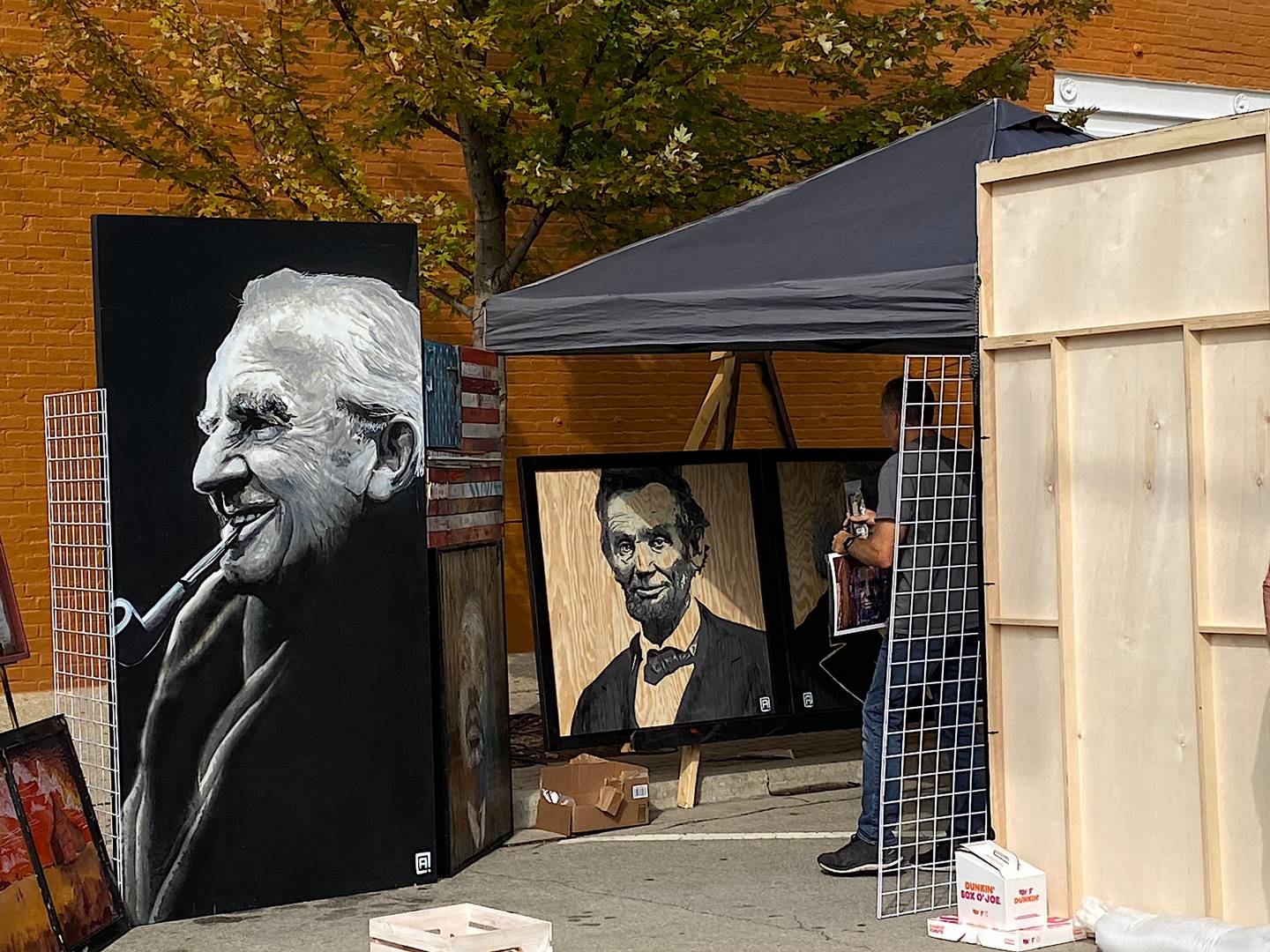 This year's fest also features the Morris Watercolor Guild, which will host a show down the street at the United Methodist Church, 118 W. Jackson St. The gallery-style show will display works by local artist Ray Grossi, whose work has been accepted into three different watercolor societies.
For a full schedule of activities and concerts at the Liberty Arts Festival, visit: downtownmorris.com/event/liberty-arts-festival/