Starved Rock Country is home to some of the most exciting festivals and annual events Illinois has to offer. Join us as we explore four fan-favorites making their return this weekend. For more year-round gatherings, you can enjoy in the SRC area, be sure to follow Starved Rock Country on Facebook and explore our calendar at starvedrockcountry.com/local-events.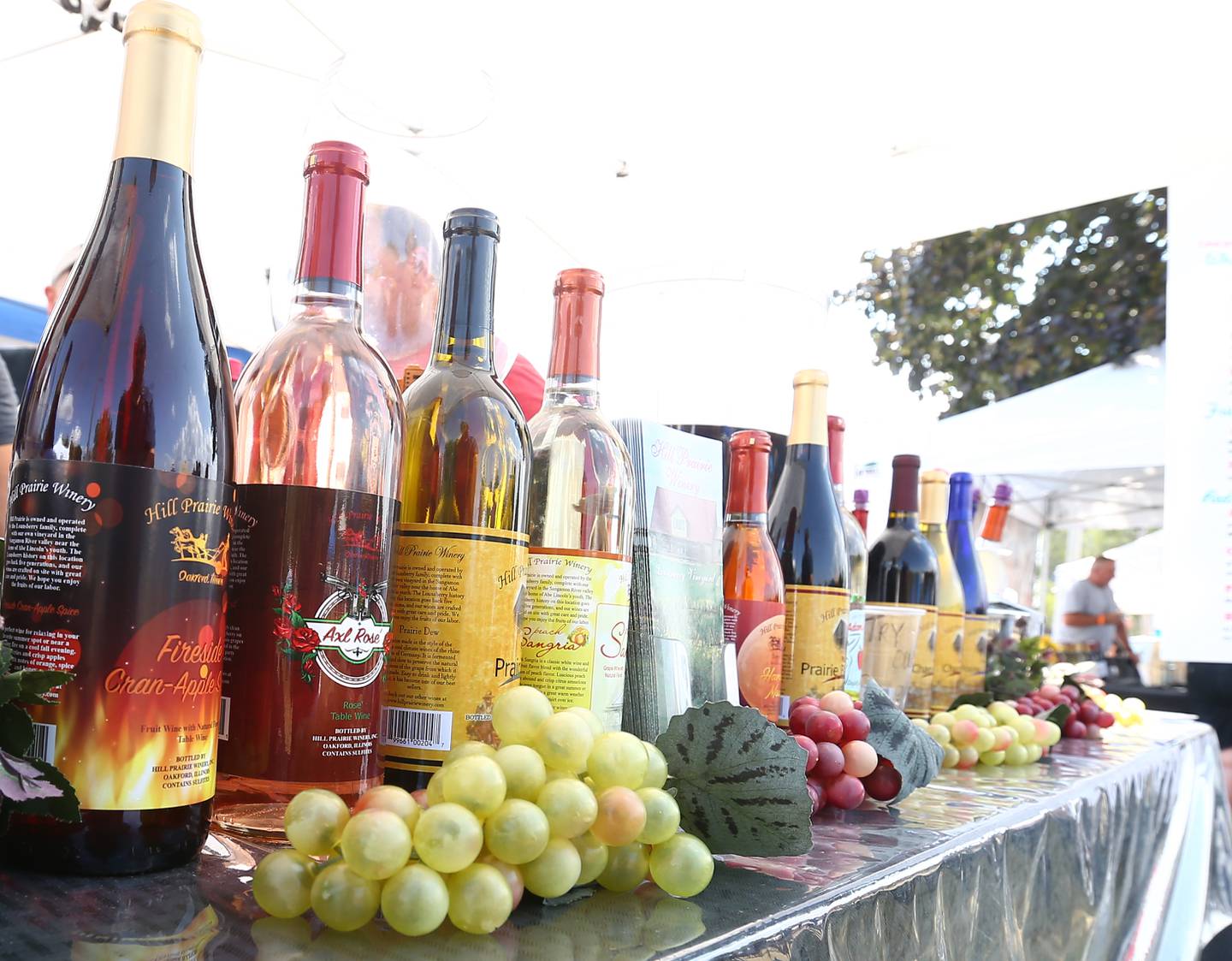 Vintage Illinois Wine Fest
11 a.m. to 6 p.m. Sept. 16, and noon to 5 p.m. Sept. 17
LaSalle County Historical Society Canal Market
Get ready to uncork the fun at this year's Vintage Illinois Wine Fest. The state's largest festival highlighting Illinois-made wines returns this Saturday and Sunday to the village of North Utica's Canal Market. Located less than five minutes from the gates of Starved Rock State Park, this fan-pleasing fest allows guests to sample delectable offerings from more than 20 of the state's top wineries.
In a fun and historic setting, guests have the chance to sample from a huge variety of some of the best wines being produced in the entire Midwest. Each company will bring a selection of their best wines and meads, available to taste or purchase by the bottle (or even by the case if you end up finding your new favorite).
The relaxing open-air festival will be held at the LaSalle County Historical Society's Canal Market. Your admission will include a glass, tasting tickets and complimentary live music throughout the day. The farm-to-table, or vine-to-glass, festival highlights the passion and dedication these small businesses have for growing, mashing and producing the perfect bottle of aged wine. Come out and taste the fruits of their labor, and discuss the winemaking process with the owners and operators themselves.
Streator Food Truck Fest & Pluto Fest
11 a.m. to 6 p.m. Sept. 16
Streator City Park
The Streator Food Truck Festival, one of the most popular annual foodie events in Starved Rock Country, is set to return to Streator City Park, held in conjunction with the city's Pluto Fest. The Food Truck Fest will feature more than a dozen trucks serving up delicious meals and tasty treats in Streator's picturesque downtown. The fest will feature a number of returning fan-favorite food vendors (including I Love Grill and Lemonade and Mario's Tacos), along with some new must-try food trucks (like Didoughs and BBQ Bistro). The fest will run from 11 a.m. to 6 p.m. at the City Park along Hickory Street. For more information, visit facebook.com/StreatorFoodTruckFest.
This fall installment of the Streator Food Truck Festival is held in conjunction with Pluto Fest, a celebration honoring Streator native and Pluto discoverer Clyde Tombaugh. Pluto Fest, organized by Streator's Hardscrabble Lions Club, will host an assortment of exciting events throughout the day. Also held in City Park, the lineup will run from 11 a.m. to 5 p.m. and will feature a home-brew tasting tent, farmers market and craft and retail vendors, along with children's activities. There will be Pluto-themed souvenirs including T-shirts, wine glasses, beer glasses and Finefield Pottery mugs, all in celebration of the Streator native's discovery of Pluto.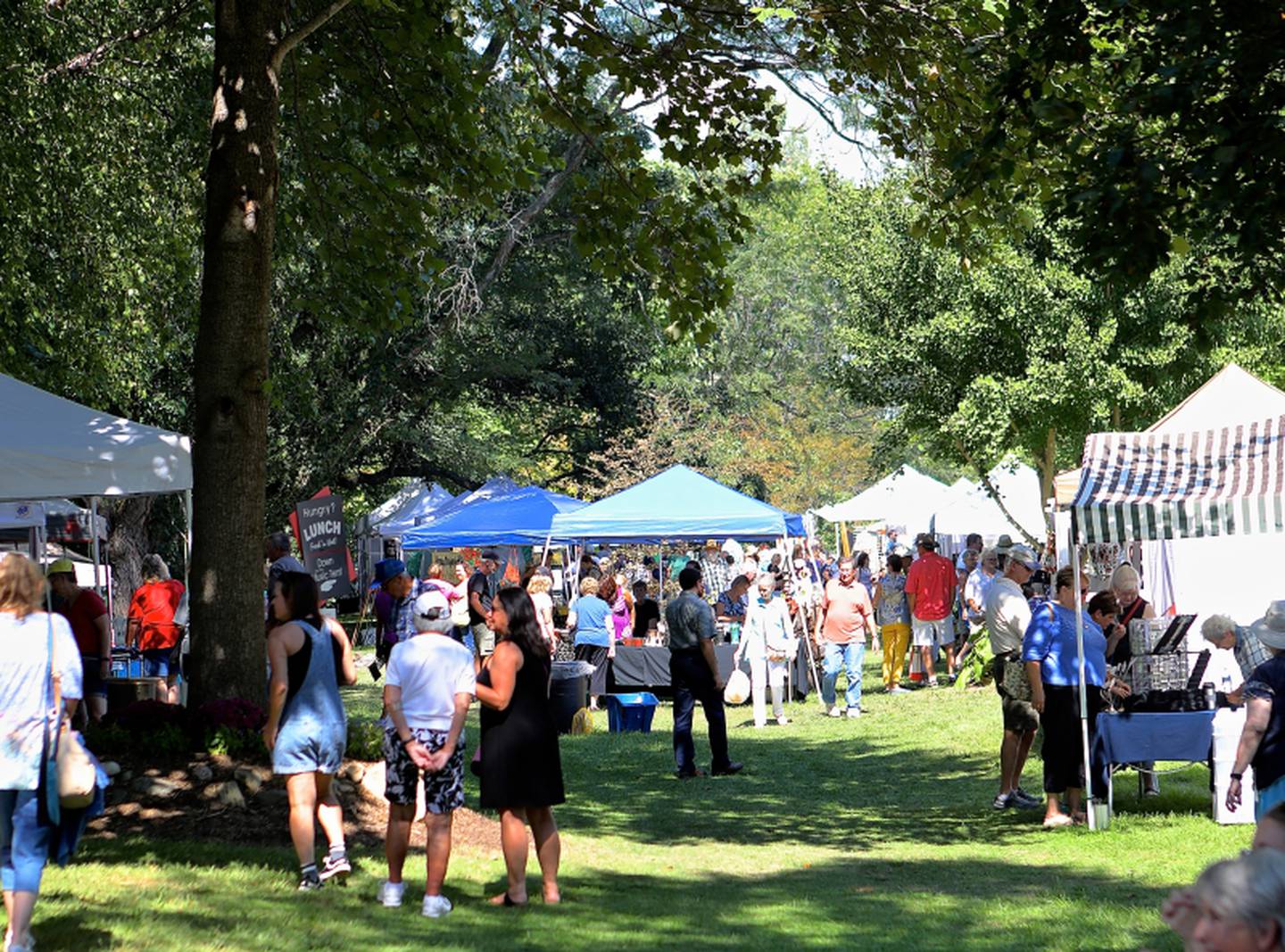 10th Annual Hornbaker Artisan Market
10 a.m. to 4 p.m. Sept. 16
Hornbaker Gardens
Now in its 10th year, Hornbaker Gardens' annual Artisan Market is one of Starved Rock Country's most popular art events. Set on the pristine lawns of Princeton's Hornbaker Gardens, the free, all-ages market brings together dozens of local fine artists, live music, food trucks, local wine, craft beer, fresh baked goods and fall produce.
The event will include an art market with over 35 regional artists selling original works in a wide variety of mediums including jewelry, pottery, painting, fiber, gourd art, mosaics, mixed media, metal art, photography, leather, woodworking and fused glass. The day's festivities also will include some delectable food and beverage vendors selling wine by August Hill, craft beer, kettle corn, ice cream and more.
New this year, participants can enjoy a hands-on experience of painting a square as part of a mosaic mural designed by Urbana artist Tara Jaggers. If you didn't have a chance to explore Hornbaker Gardens over the summer, this is your ideal opportunity to enjoy a bit of wonderfully curated nature (and outdoor art) before fall sets in. The event is free to attend, and more information can be found at hornbakergardens.com.
Redbud Creek Farm Fall Festival
10 a.m. to 4 p.m. Sept. 16
Redbud Creek Farm - Sheridan
www.facebook.com/RedbudCreekFarm
Sheridan's Redbud Creek Farm hosts its annual Fall Festival this Saturday. The family-friendly fest features local artists and crafts people, delicious food and bountiful fall plants.
About 35 local artists, craftspeople, makers, bakers and growers will be in attendance. The outdoor shopping fest also will feature live music, fresh Mexican food and margaritas. The popular nursery in rural Sheridan will have a selection of mums, asters, fall pansies, ornamental kale, cabbage, peppers, pumpkins, gourds, Indian corn, bittersweet and broomcorn available to purchase.