Enjoy the great outdoors, sweet s'mores and country chords at Kishauwau Cabins' second annual Campfire Concert event. Taking place September 30th, a limited number of general admission tickets are now available for this special show - featuring award-winning country artist John King.
Since releasing his debut single in 2014, King has earned a loyal fan base across the country through consistent touring and an ever-growing catalog of inspired songs. Last year's show with King, who just recently passed 50-million streams on the music service Spotify, was available only to cabin guests - this year, a limited number of general admission tickets are available for locals and those who can't stay the night.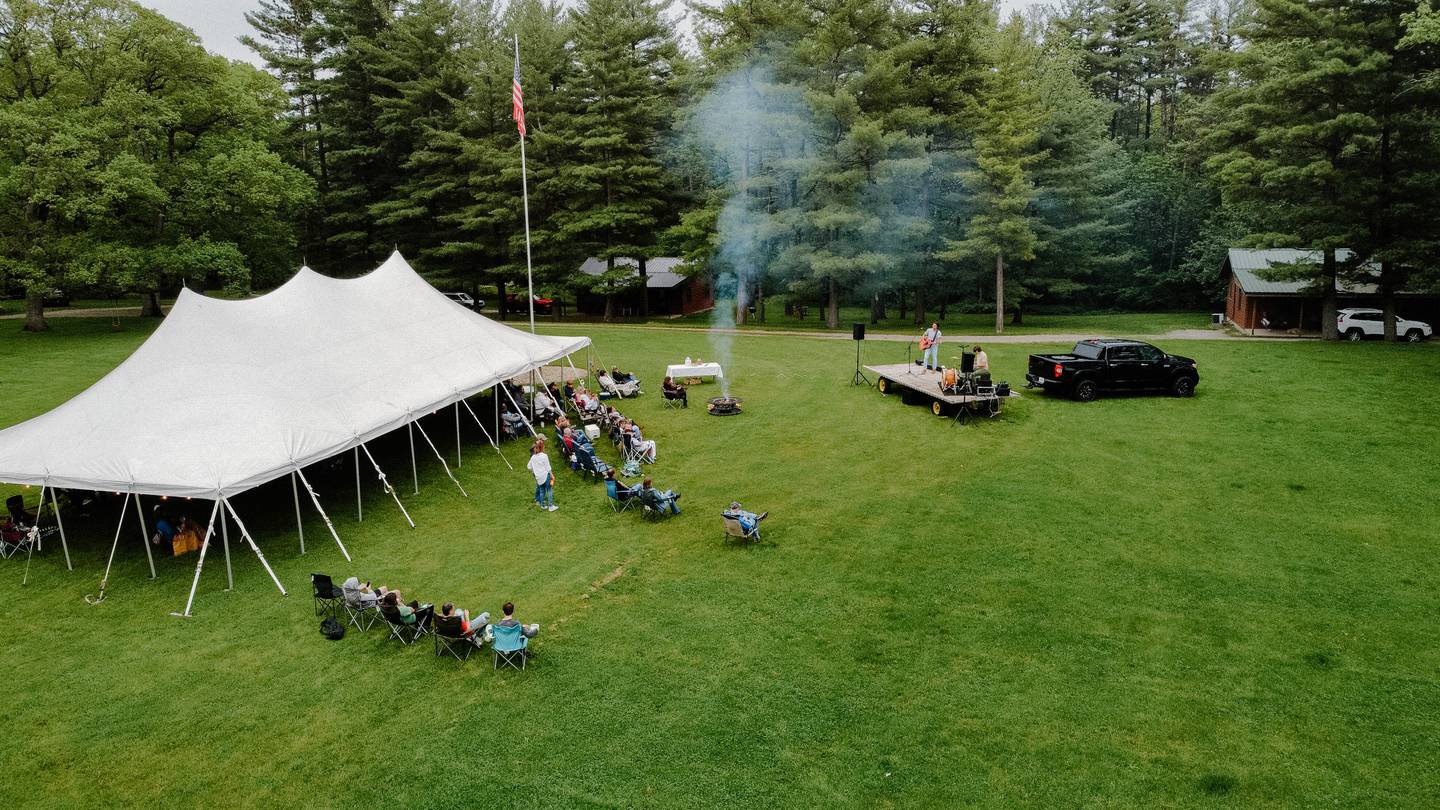 The ticket price ($45) includes entry into to Kishauwau Cabins' property between 4:00 and 4:45pm. Guests will have complimentary parking, simply bring your ticket to the cabin office and get seated on the lawn with your lawn chairs or blankets. Local act The Bright White Night Birds will play from 5:00-6:00pm, a self-serve buffet style meal will be served from 6:00-7:00pm in the office, make your plate and enjoy your meal on Kishauwau's sprawling lawn. Headliner John King will perform from 7:00-9:00pm
Ticket holders must be off-site following the concert. Looking to spend the night? There are still a few remaining cabins if you want to enjoy the after-party festivities (including a bonfire and s'mores)! Limited cabins remain, act fast if you are interested. Concert tickets are included FREE in all Campfire Concert Weekend cabin rental prices. Rentals require Friday-Sunday minimum.
Click here for concert ticket sales:
https://events.humanitix.com/john-king-campfire-concert
Click here to book a cabin for Friday-Sunday minimum:
https://www.starvedrockcountry.com/2023/09/27/get-your-tickets-for-saturdays-kishauwau-cabins-campfire-concert/